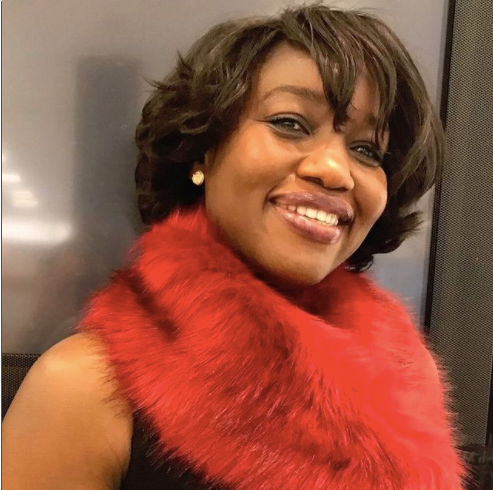 About Us
Beauty innovator Mama Faye, the founder, owner and CEO of elite lifestyle and beauty brand Taaru Majeure, is a visionary 21st century entrepreneur with an absolute commitment to fulfill every woman's unyielding dream: healthy and perfect skin.
The Taaru Majeure boutique, based in the affluent Westchester County, NY town of Larchmont and available at taarumajeure.com, features exclusive skin care products with advanced, luxurious formulas suitable for all skin types and tones. The brand's symbol is Africa's revered baobab tree, known as the tree of life and renowned for its nutrient density and health properties in communities across the continent. Taaru Majeure is the result of a merger of Africa's most potent ingredients, cutting-edge science and avant-garde, custom beauty treatments in service of the most demanding, perfection-seeking modern woman.
Taaru Majeure's vision stems from Mama Faye's deep understanding of the international and African markets. Her keen awareness of Africa's untapped potential led her to build a company that will finally bridge the gap, with a goal to harvest and utilize the best ingredients offered by the Motherland.
The Taaru Majeure boutique also offers state-of-the-art hair care and well-known luxury cosmetics brands from the U.S., France, Canada and Japan. Additionally, a select collection within our galleria boasts unique works of art from all over the world and rare and exquisite pieces of costume jewelry made with the earth's most refined materials.
ABOUT MAMA FAYE

Armed with over 20 years of experience in retail management, Mama Faye's skills were perfected while managing top brands such as Chanel, Tom Ford Cosmetics, Sisley Paris, Lancome, Clinique, and Estée Lauder to name just a few. Her stellar reputation within the small world of the NYC beauty industry is that of a strong, reliable and results-driven manager.
Her previous work for Shell Oil Senegal as a Non Fuel Retail Manager facilitated extensive travels that powered her deep knowledge of the quality of natural resources now being used for the Taaru Majeure line.
Mama Faye is well known in the Westchester and Connecticut areas, where she is a philanthropist and a pillar of her community. Married to Amary Seck, an AP Chemistry teacher at Mamaroneck High school, she is an active figure within her husband's organization, Students for Senegal.
Mama Faye's unparalleled experience, vision and knowledge are the assets she brings to this venture. 

She is honored to have you undertake this exciting journey with her.